Worship With Us
In-Person Services are cancelled until further notice.
36200 Ridge Road
Willoughby, OH 44094
Services & Events
Please visit "About Grace" – "Services" page for virtural church service details.
Important Announcement:   In-person church  services are cancelled and will be via Zoom. Details can be found on the "About Grace" page, "Services" drop down menu.  Links, sign-on's and passwords can be found for the Zoom services and times here.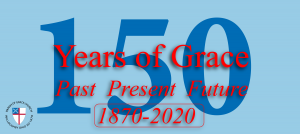 Mission Statement
We are disciples of Jesus, helping one another to be the hands and feet of Christ by sharing God's love with the world.