Welcome to Grace Episcopal Church!
To Worship God in the Anglican Tradition…
With activities and ministries for all ages, we seek to provide opportunities for growth, worship, fun and service.
IN-PERSON CHURCH SERVICES ARE CANCELLED UNTIL FURTHER NOTICE AS DIRECTED BY THE DIOCESE OF OHIO.
VIRTUAL SERVICES WILL BE HOSTED BY GRACE EPISCOPAL CHURCH VIA "ZOOM" COMPUTER PROGRAM AND APP.  
DETAILS FOR SERVICES, TIMES, SIGN ON'S AND OTHER INFORMATION WILL BE EMAILED DIRECTLY TO PARISHIONERS OR CAN BE FOUND ON THE "ABOUT GRACE" MENU, "SERVICES" SUB-MENU.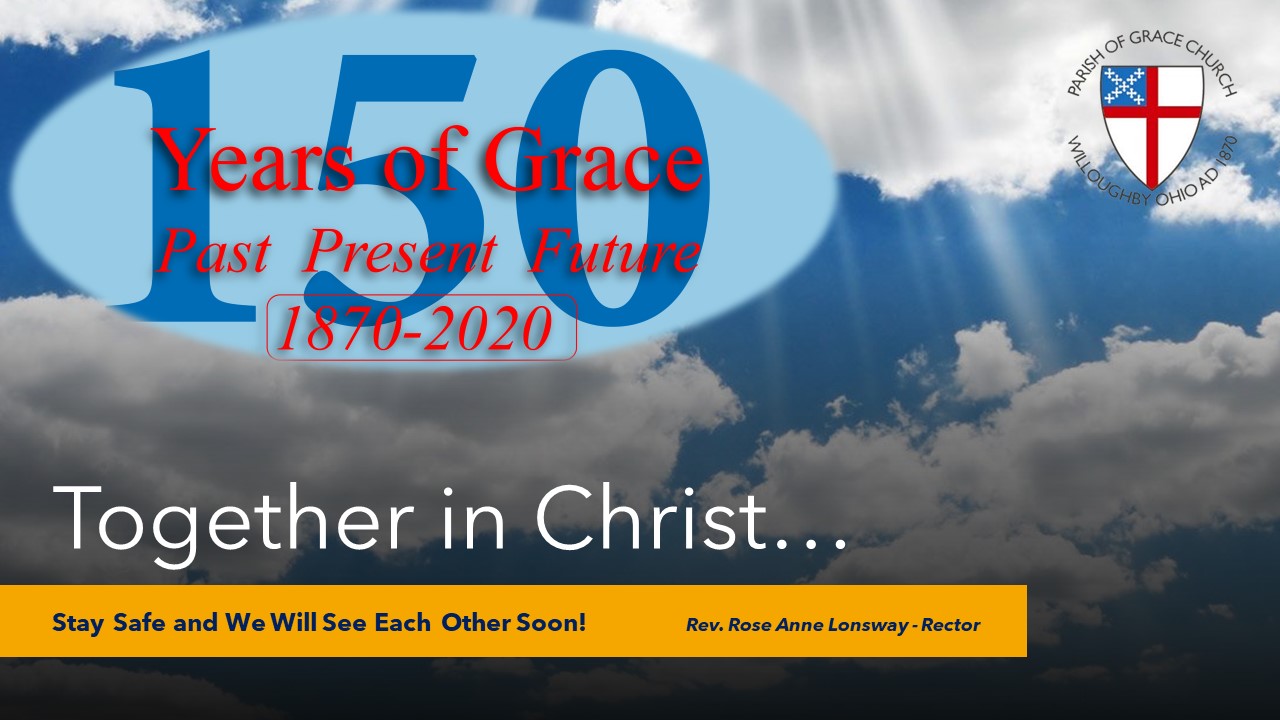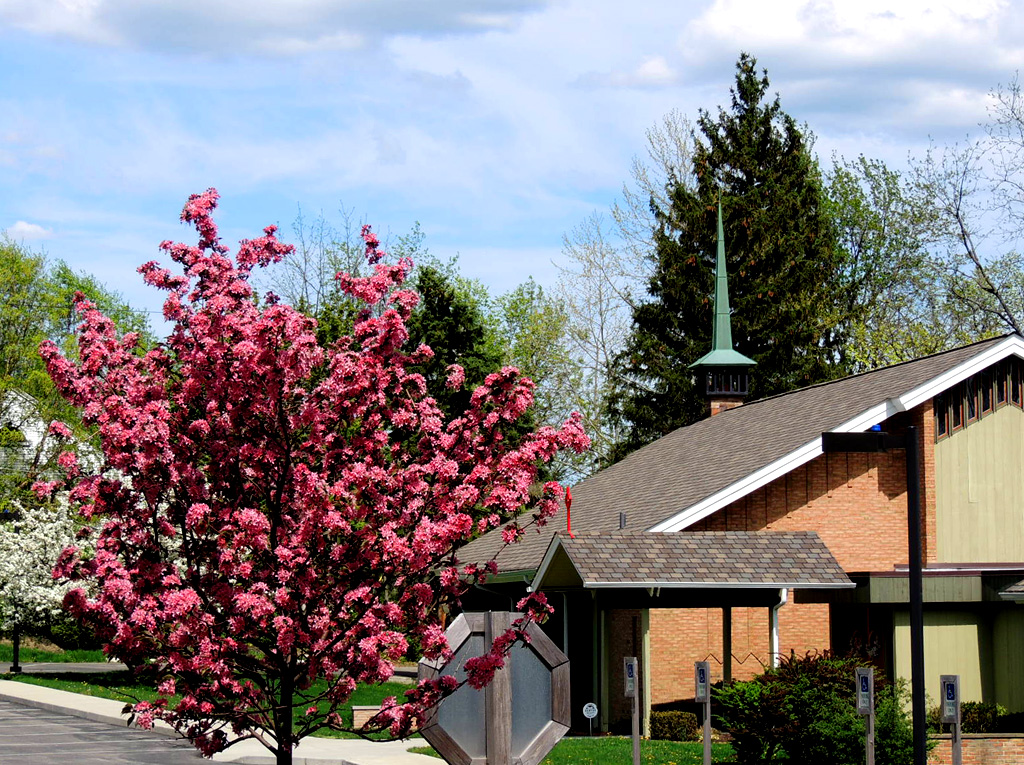 Everyone is welcome in the kingdom of God…
Grace Episcopal Eucharistic services every Sunday at 8am (Spoken Service) and 10am (Music Service). We welcome all to visit, worship and fellowship with us!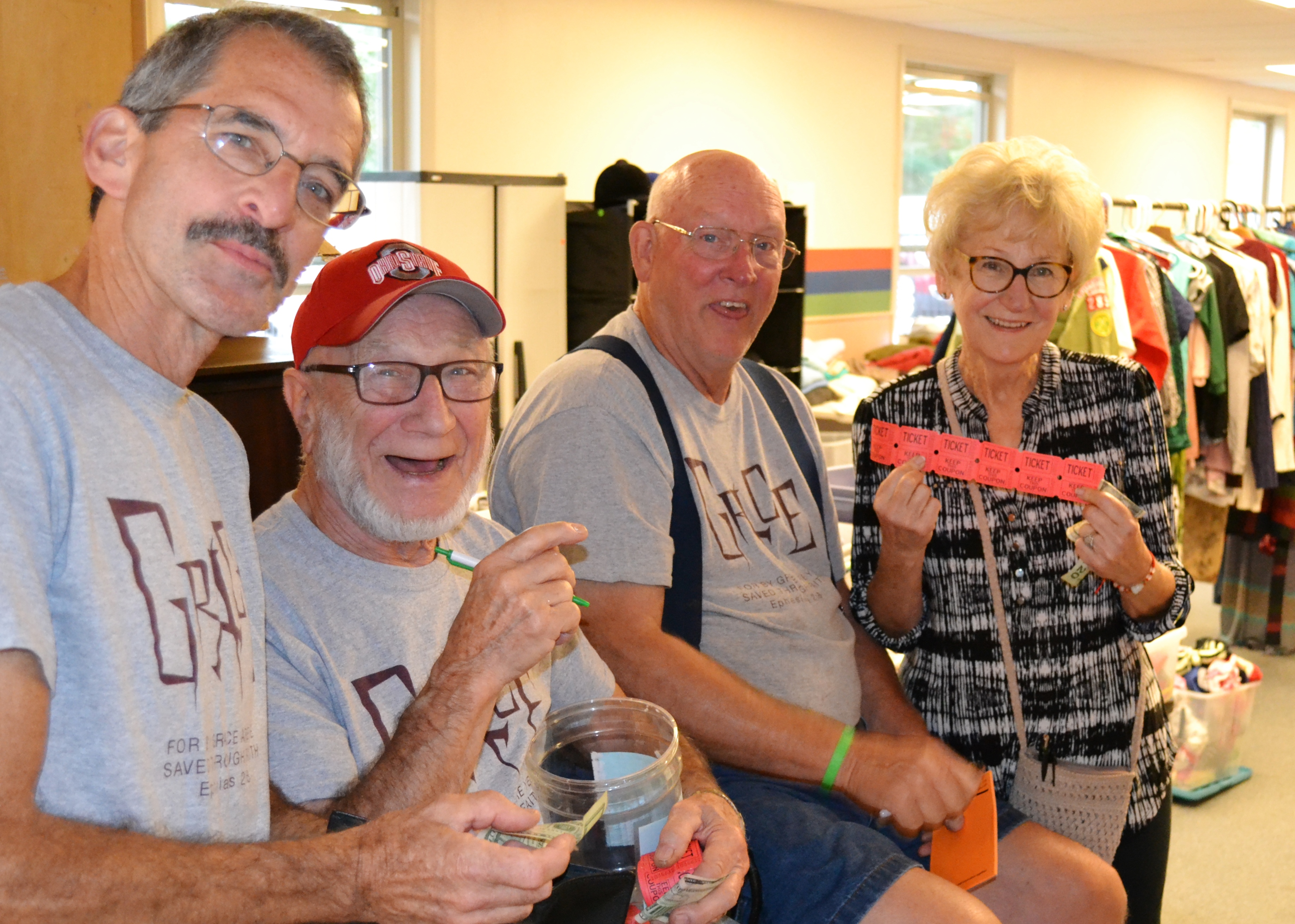 We Strive to Provide…
A sanctuary for prayerful worship within a respectful and welcoming environment and to meet the spiritual needs of our parishioners and community, using Christian ideas and values.
We believe all people are called to ministers and to serve God, God's church, and the communities in which we live. All of us are ministers, who represent Christ and his Church, bearing witness wherever we may be. According to the gifts given us, we carry on Christ's work of reconciliation in the world, taking our places in the life, worship, and governance of the Church.
Our Goals
Engage in Congregational Development
Prioritize Christian education.
Join in community outreach.
Become better stewards of our time, talents and treasures.
Stay in touch.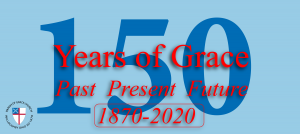 150 Years of Grace Church / 1870-2020:  Join us this entire year to celebrate 150 years of Grace Church in Willoughby.  Beginning this summer, (depending on "stay at home regulations) Grace Church is planning special activities. A special evening dinner will be hosted by Grace Church at St. Noels on October 9, 2020….save the date and more details to follow.
IMPORTANT ANNOUNCEMENTS BULLETIN BOARD 
Please visit "About Grace-Leadership" page for a very special update on Seminarian and Candidate for the Holy Orders, Noah Sutterisch, or click here.
Grace Church is closed for in-person services as directed by the Diocese of Ohio.  All meetings (in person) are also cancelled and will take place on-line or via teleconference.
For additional information: Please visit the "About Grace" page, "Services" drop down menu.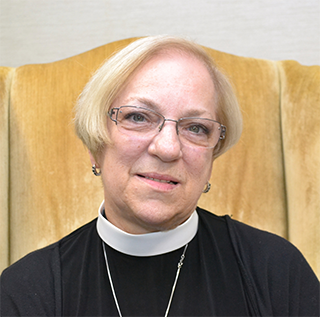 The Rev. Rose Anne Lonsway
                     Rector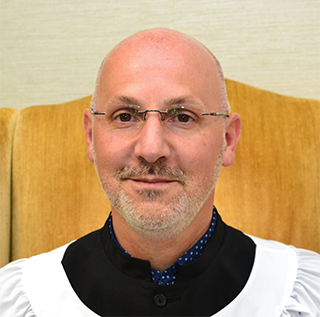 Scott Arra
             Music Director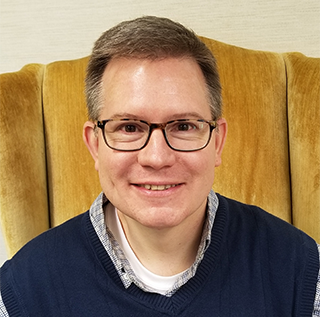 Mark Clark
            Admin Assistant
36200 Ridge Road (Route 84) Willoughby, Ohio, 44094